2023 Fennimore Produce Auction
Schedule Coming Soon!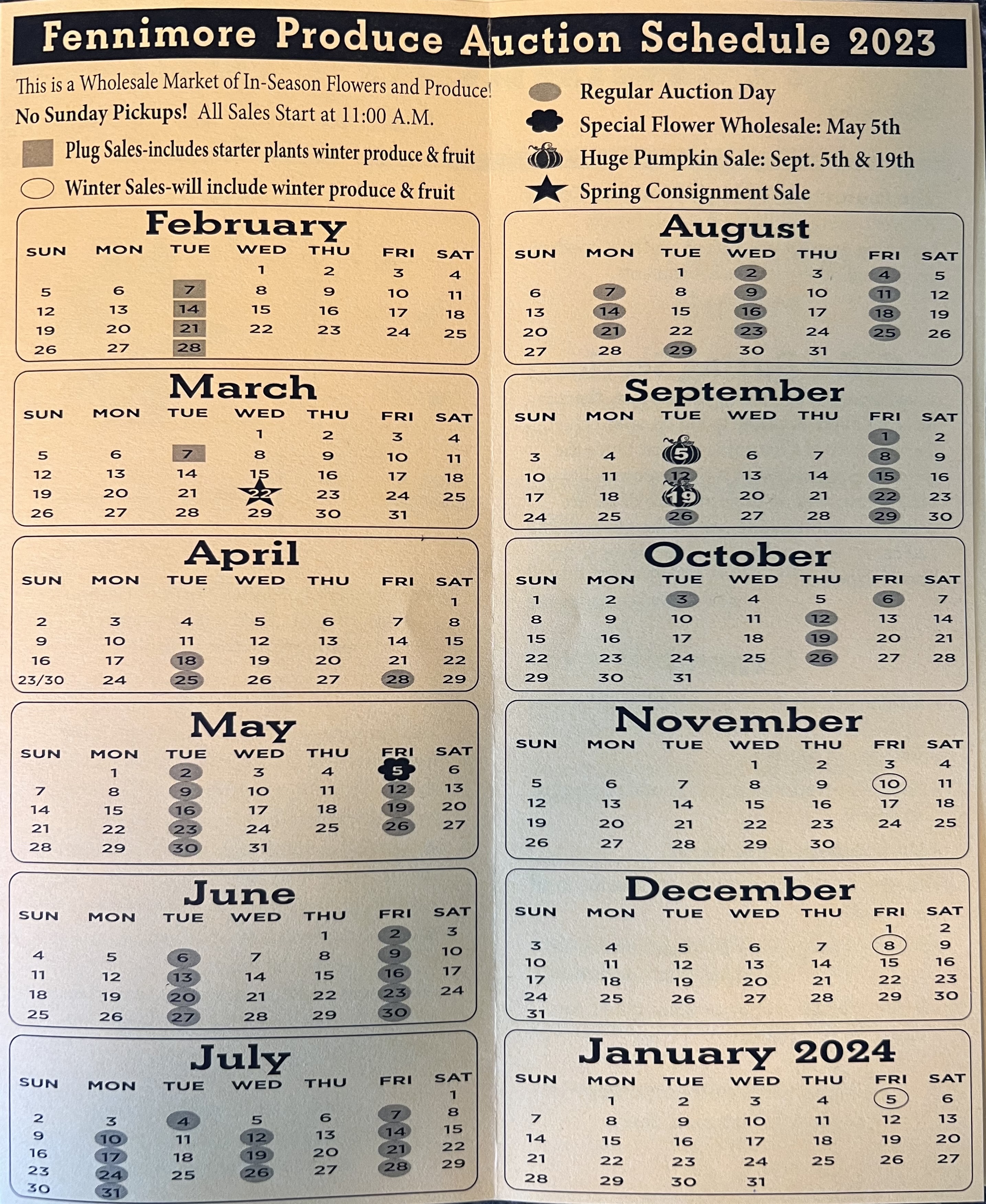 Specializing in Locally Grown Wholesale Produce-

Auction Direction: Approximately 5 miles North of Fennimore on Hwy 61. Then right turn on County Road T approx. 1/2 miles.
If you have any questions regarding consignments, please call Chester High directly at 608-379-0327.
Auction History:
The Fennimore Produce Auction Co-op was started in 2007 by local growers with the goal of selling freshly picked produce to local wholesale customers. The idea of a produce auction is to have a market that is truly based on the fundamentals of supply and demand. Since it originated, the produce auction have been working to better serve the needs of wholesale customers and encourage customer input. If there is a way you feel we could better serve you, please let us know.